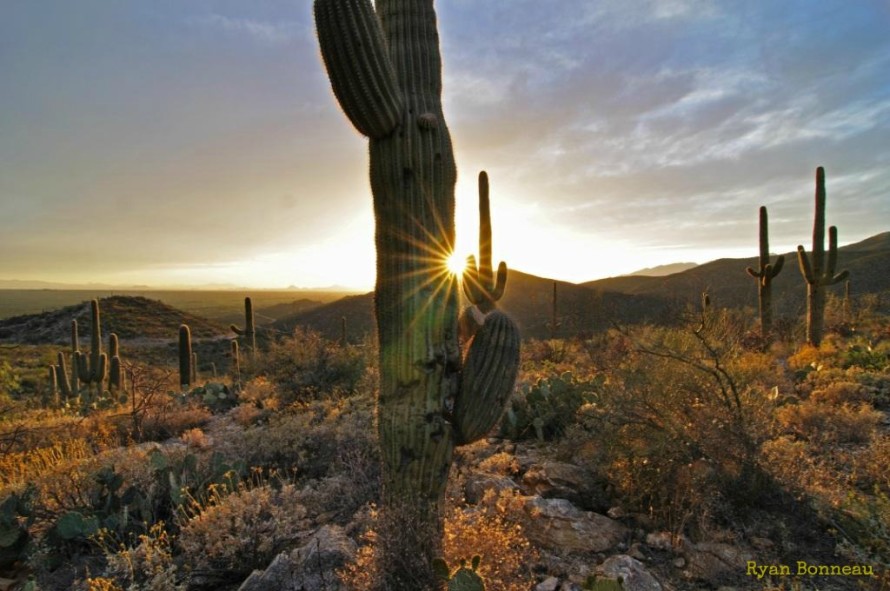 Suggested Itineraries
Give your clients a trip to remember! These suggested itineraries include some of our favorite destinations across the state. Use these plans for a pre-made vacation plan, or incorporate these ideas into a trip customized to your clients' interests.
Three hours southwest of Phoenix, your trip begins in Yuma, where travelers have been crossing the Colorado River for hundreds of years. In fact, the first European explorers visited this area 80 years before the Pilgrims landed at Plymouth Rock!
Phoenix is the sixth largest metropolitan area in the United States, encompassing over twenty communities. This itinerary will take you through the largest cultural and entertainment meccas of the Greater Phoenix area, most commonly referred to as the "The Valley of the Sun".
Arizona, named the Grand Canyon State, is known as home to one of the Seven Wonders of the World, in addition to many wonderful lesser-known canyons that are also quite grand. Visit the one and only Grand Canyon, as well as the beautiful Walnut Canyon of Flagstaff, the striking sandstone Antelope Canyon in Page, the ravishing red rock Boynton and Oak Creek Canyons of Sedona, as well as all of the inspiring landscapes along the way.
Featuring Monument Valley, Antelope Canyon and Lake Powell, Grand Canyon National Park, Route 66, Sedona and Phoenix (Valley of the Sun – includes Scottsdale, Mesa, Tempe, Glendale, Chandler).
Phoenix, Grand Canyon & Monument Valley
The Grand Canyon is one of the Seven Natural Wonders of the World. It is almost unparalleled in majestic beauty. The vast gaping chasm echoes timeless tales off of its colorful walls. There is nothing quite like standing on the canyon rim and realizing how massive the earth really is. Beyond the Grand Canyon, Northern Arizona, and Southern Utah are home to numerous awe-inspiring locales that you have to see to believe, such as Zion National Park, Bryce Canyon National Park, and Monument Valley Navajo Tribal Park.
Most vineyards in Arizona are located in the southeastern portion of the state near Tucson, the location of Arizona's only designated American Viticultural Area, the Sonoita AVA. Arizona has enjoyed recent success with wine made from the grape varietals native to Italy and the Rhône River valley of southern France. The Southern Arizona Wine Tour takes you into some of the most amazing scenery and cultural areas of the Southwest!
Sedona, Flagstaff, Page, and Tuba City
Although world-famous for the Grand Canyon, Arizona is actually home to dozens of magnificent, lesser-known canyons. Dedicate some time to exploring these hidden gems, and it might just lead you on a road trip around the entire state. This adventuresome tour will explore Boynton Canyon, Walnut Canyon, Glen Canyon, Lower Antelope Canyon, Blue Canyon and Coal Mine Canyon.
Central Arizona State and National Parks
Make a loop through the some of the best State Parks and a few National Parks in the Grand Canyon State. Lost Dutchman, Boyce Thompson Arboretum, Homolovi Ruins, Slide Rock and Red Rock State Parks are just some of the stops visited along this route. Enjoy the camping and
outdoor activities, plus learn about the history behind some of Arizona's best-hidden spots.
Experience the dynamic history of the territorial capitals, Prescott and Tucson, as well as the present day Capital city of Phoenix. Each city radiates a unique culture and offers exceptional sights, sounds, and tastes. Set in a serene landscape, Prescott exudes Victorian charm with the Elks Opera House and Sharlott Hall Museum but also offers nightlife on Whiskey Row, the World's Oldest Rodeo, and fabulous outdoor experiences, including kayaking and 450 miles of trails. Tucson is an oasis for foodies with a rich history, from the ancient Hohokam people to Mission San Xavier del Bac, and a love of nature, as it is bordered by Saguaro National Park and Catalina State Park. Phoenix is a bustling metropolis teeming with southwest charm that boasts world-class museums, resorts, and golf courses, professional teams for all 4 major sports, an active nightlife scene, and easy access to the tranquil Sonoran Desert.
Discover pristine caverns that have been thousands of years in the making, sky-high peaks and gravity-defying stone pillars, charming cities and near-tropical valleys burgeoning with lush vegetation. Rich in history and steeped in natural wonder, you won't want to miss this special Arizona excursion through Cochise County.
Phoenix, Prescott & Tucson (Capital Tour)
Experience the dynamic history of the territorial capitals, Prescott and Tucson, as well as the present-day capital City of Phoenix. Each city radiates a unique culture and offers exceptional sights, sounds, and tastes.
Scenic Drives in Southern and Central Arizona
Drive through Arizona's varying climates and landscapes, from vast deserts to thick pine forests. This itinerary will take you to Saguaro National Park, Sabino Canyon, Mt Lemmon, Oracle State Park, Apache-Sitgreaves National Forest, Mogollon Rim, Tonto National Forest, and the Apache Trail.