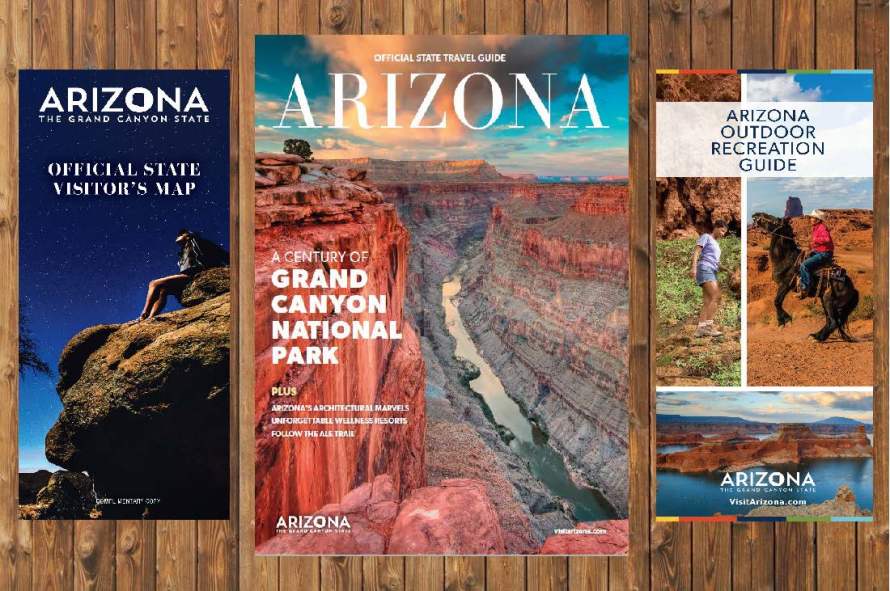 Resources
Head to one of the below pages for more resources, brought to you by the Trade team.
Click above to make a bulk order for the Arizona Office of Tourism Official State Travel Guide, map, American Indian Tribal Guide or Chinese language brochure.
You're invited to Arizona's best events. When? Any day, all year long. You'll always find exciting events and unique experiences throughout the state. Whether you're jumping aboard the magical Polar Express train to visit Santa, stargazing Arizona's dark skies, enjoying a day in the park at a festival, or strutting your favorite cowboy boots at the world's oldest continuous rodeo, there's always something lively and entertaining going on in Arizona.
Need to contact the Arizona Office of Tourism, or other tourism industry personnel in Arizona? Click here for a complete list of contacts across the state.
Find images of Arizona through our photo library, here. Or search our partner's pages for additional images.